Pace Performance
»
Made For You Products - MFY
All the folks at Made For You share a commitment to provide exceptional products for the automotive and marine enthusiast, professional builder and racer...in other words...YOU! Every step of the process, from idea to part to completed assembly, through shipping, is maintained at the highest standard, insuring consistent quality in both clerical and manufacturing procedures. Made For You is community involved, family oriented, and takes personal responsibility for the environment. Made For You enjoys producing products that will not only work superbly for the application, but will make you look good when it matters!
---
Made For You Products - MFY Categories
---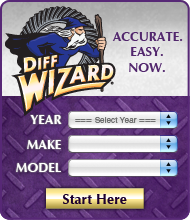 We have new brands to shop!
Departments
Product Stores