Unlimited Performance Potential for the Next Generation
The good-old days were never as good as the LS generation.
GM's LS engine family has revolutionized the performance world, taking it to unprecedented levels of power, durability and efficiency. It is fast becoming the engine of choice of enthusiasts from all walks of life: from street rods and muscle cars to drag strips, road courses and off-roading. Chevrolet Performance offers a broad range of production-based and specialty LS crate engine packages, from the LS1 engine that launched the revolution and the 638-hp supercharged LS9 from the Corvette ZR1, to hot LS376 engines tailored for carbureted applications in classic and race vehicles. We've also got everything you need to install a modern LS engine in vintage sheet metal.
---
---
The E-ROD lineup of LS crate engines is designed to enable classic cars and special-construction vehicles to pass California's stringent emissions tests. They include emissions equipment and supporting components, including catalytic converters, an "evap" canister and more.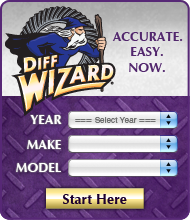 We have new brands to shop!
Departments
Product Stores